When we think about the essential components of a school, our minds tend to gravitate toward classrooms, cafeterias, and gymnasiums.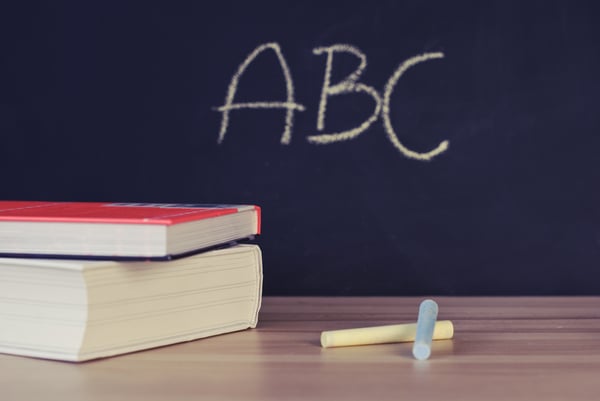 However, functional school restrooms are also a necessary consideration in any educational facility. From preschools to colleges, it's important to create and maintain safe, comfortable, and accessible school bathrooms.
Did you know Chicago Faucets has been the preferred choice of schools for over 100 years? That's because Chicago Faucets are built to last, even in the most highly-trafficked environments (like schools). In this article, we're discussing the top 5 ways you can makeover your school bathroom. From sanitary considerations to inspiring details, there are many methods of upgrading your school restroom space.
1. Keep your school restroom simple

First and foremost, school restrooms should be simple. The more simple a school bathroom is, the easier it is to maintain. In a clutter-free restroom, staff can easily clean up spills and repair damaged appliances. Overall, this allows for a better functioning restroom that is able to maintain a high level of cleanliness and safety.
In addition, students can more easily access simple restrooms. Between classes, students need to quickly use school bathrooms and return to their destination. Be sure to focus on only the essential elements needed in your school bathroom, so students have everything they need readily available.
To create simple restrooms in your school building, invest in quality appliances (without frills and superfluous add-on features), keep colors to a minimum (focusing on cool and clean hues), and keep textures on walls and floors plain (easier to clean and maintain).
2.
Maximize solid plastic or stainless steel
surfaces
When making over your school restroom, pay attention to the materials you use. The best bathroom stalls are plastic or stainless steel. Why? These surfaces are resistant to graffiti or other vandalism. Scratches on stainless steel can be buffed away easily and solid plastic is easy to wipe off.

Not to mention, These surfaces are durable, so you'll get your money's worth when installing plastic or stainless steel surfaces. Keep in mind, stainless steel comes with a higher price tag than plastic, but it's the best choice in any environment where durability is the most important consideration.
3. Design some decals!
Source: Artist Cierra Lynn
Add interest to the walls of your school bathroom while keeping the design simple. Consider creating decals with positive messages to hang on restroom walls or stall doors in your school bathroom.
These decals can contain quotes, positive imagery, or even designs created by the students at your school. This is a great option if you want low-maintenance designs that can be removed or replaced easily.
4. Install quality faucets in your school bathroom
A top consideration for your school bathroom makeover should be faucet model and installation. When students enter restrooms that they perceive as being unclean or not operating, they are less likely to use the facilities. In fact, the top two reasons students don't wash their hands at school are:
No available soap or paper towels
Dirty sinks or sinks that aren't operating properly

Chicago Faucets provides the best fitting faucets for your school, as they operate reliably for many years. Plus, school maintenance personnel love the ease of maintaining our faucets, thanks to our standout faucet features, like heavy-duty interchangeable spouts, outlets, handles, and cartridges.
5. Convert to touch-free faucets
To minimize risk, combat germs, and keep students in school, be sure to consider faucets — and other bathroom appliances — with sensors and touchless technology.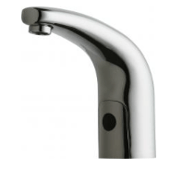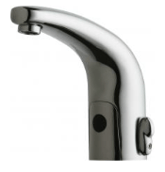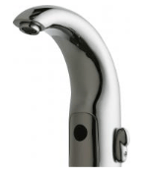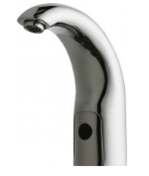 Source: Touchless electronic faucets chicagofaucets.com
According to an article from American School and University, "even in a well-maintained school restroom, students can be exposed to germs that can lead to illness and absenteeism." Furthermore, faucets, flush valves, doorknobs, stall doors, soap dispensers, and towel dispensers all create touch-points for germs to spread.
Touch-free faucets minimize the surfaces students touch. Reduced contact with restroom surfaces helps limit the spread of germs, which tend to be abundant in restrooms.
Ready to upgrade your school restroom?
If you're hoping to create healthier, safer schools, be sure to consider these 5 makeover ideas for your school bathrooms. Our Education Solutions provides everything you need to know to maintain accessible, safe, and hygienic school restrooms with Chicago Faucets.