Commercial Kitchen Equipment: Catering, Bar, Bakery
Business in the food and beverage industry requires top-of-the-line appliances and equipment that not only look good (especially when situated at the front-of-the-house) but also function reliably, efficiently, and sustainably.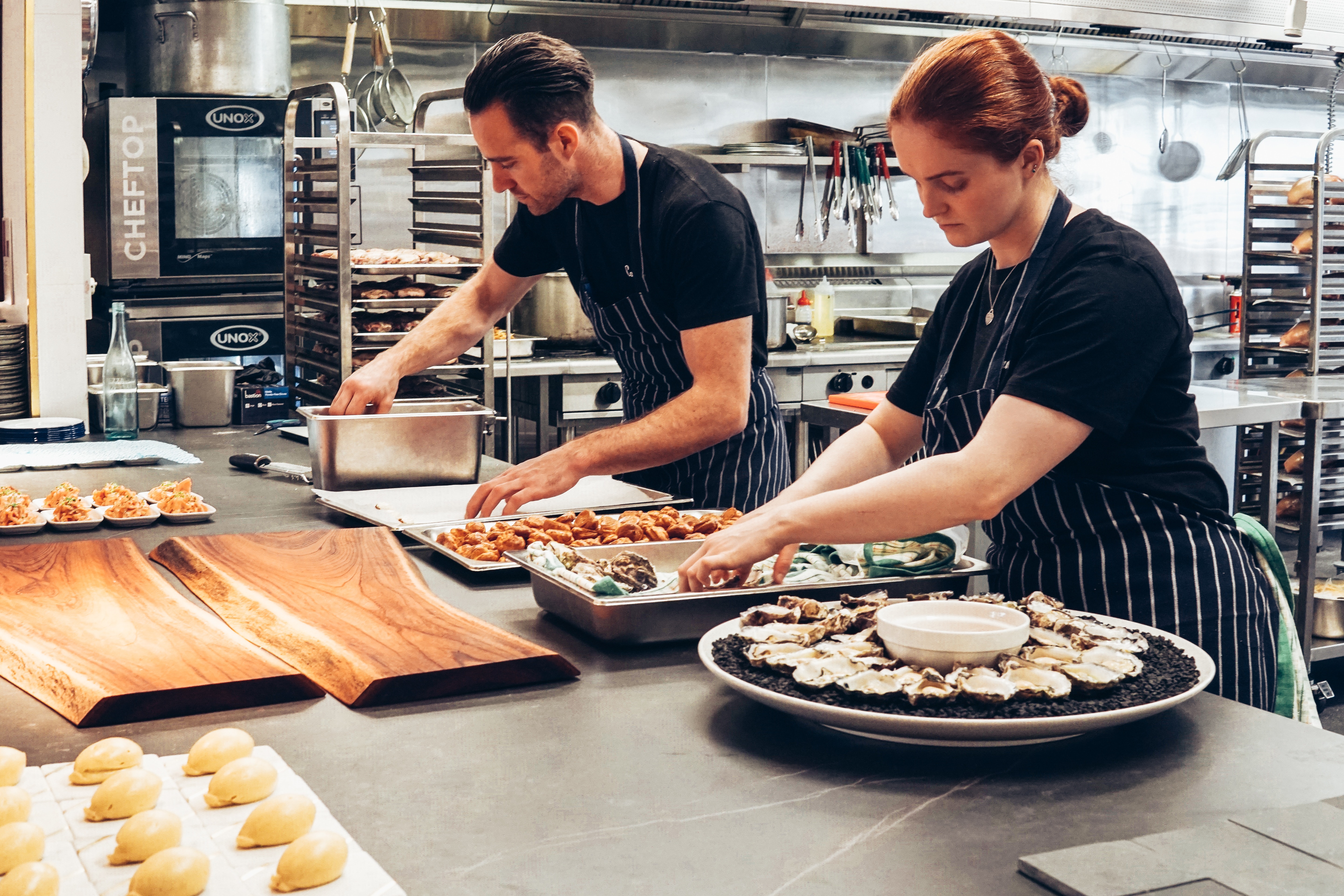 Chicago Faucets is providing new and better options for your commercial kitchen. If you're a building or commercial kitchen owner, keep reading. We're sharing our top tips on what equipment should be installed in your commercial kitchen, depending on use.
There are unique commercial kitchen equipment requirements in various settings such as catering kitchens, bars, and bakeries.
We understand just how imperative equipment in your kitchen is to your business, including your faucet fittings and sinks. At Chicago Faucets, we offer the highest quality food service products and faucets in the industry. Keep reading for the complete set of details on how to stock and supply your commercial kitchen whether you're just starting to build your dream kitchen or if your existing kitchen is in need of a renovation.
What do catering kitchens need?
Of course, restaurants need to deliver delicious food and quality services. However, in order to operate to their best abilities, catering kitchens must be equipped with great equipment if they want to thrive — especially against their competitors.
Catering kitchens require specific equipment to function to their best abilities. Here are some of the necessary appliance considerations and kitchen outfittings that your catering space will need:
Commercial bar checklist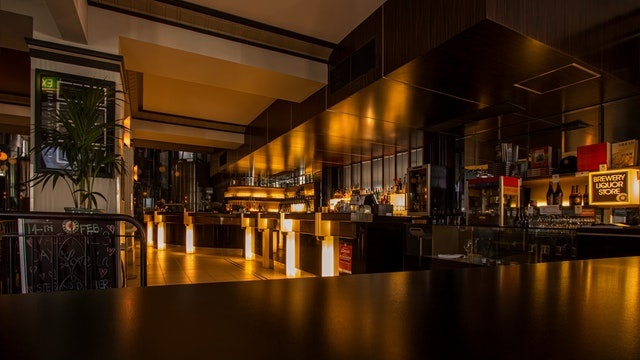 If you own a commercial bar, you understand how high-speed the industry is. Drinks must be delivered fast and any accompanying food is expected to be present just as quickly. Not only is speed imperative in this line of work but so is presentation. In addition, spills may occur in your commercial bar more often than other settings.
With all of these considerations in mind, we've crafted a checklist of important appliances and other necessities that your commercial bar should have, including:
Essential commercial bakery equipment
When choosing the best commercial bakery equipment, it's important to think about typical kitchen needs along with bakery-specific features. Just as baking is an extremely precise art, so is crafting a commercial bakery kitchen. Here are some items to add to your list as you develop your commercial bakery:
Chicago Faucets for your commercial kitchen
At Chicago Faucets, we offer a variety of faucet and sink options for your commercial setting. Whether you own a catering kitchen, bar, or bakery we have products that help create a dependable and efficient kitchen, including.
| | | |
| --- | --- | --- |
| The Chicago Faucets single-hole wall-mounted glass filler | The Chicago Faucets pre-rinse fitting with remote valve | The Chicago Faucets single-hole wall-mounted pot and kettle filler |
And, you can rest assured that your commercial kitchen equipment products will arrive when you need them. Chicago Faucets is committed to providing the highest quality food service products and the customer support to help keep your business running. The majority of our products have standard 5 day shipping.
Finally, your commercial kitchen equipment will arrive at your door with a stamp of sustainability. Chicago Faucets is a member of the U.S. Green Building Council and support the Leadership in Energy and Environmental Design (LEED) Green Building Rating System — along with other organizations that support the sustainable use of water.
Ready to purchase the right food service equipment for your space?
Now it's time to supply your commercial kitchen with these back-of-the-house and front-of-the-house essentials. For a comprehensive list of commercial kitchen appliances, faucets, and sustainability information, download the Chicago Faucets Food Service Guide. This guide is full of useful information that will get your new commercial kitchen up and running smoothly or your existing commercial kitchen up to speed with today's demands and industry standards.
Download the Food Service Guide today! And, contact us at Chicago Faucets if you have any remaining questions or concerns.