In the last two years, people have spent more time on home improvement projects to make their houses more comfortable. Many are opting to upgrade old, leaky faucets or add a modern touch of technology to their kitchens, and this means knowing your kitchen sink configuration before you begin.
Whatever their reasons for replacing your kitchen faucet, this is causing a flux in the kitchen sink market growth. The market jumped from $338.3 million to $367.1 from 2020 to 2021.
Experts project it will continue to grow at a rate of 3.6% to 4.5% by 2030. If you are one of the many opting for upgrades to your kitchen faucets, these tips will help you understand your kitchen sink configuration before you begin.


Key Takeaways:
The kitchen sink market size continues to grow. Experts project it to grow at a 3.6% CAGR through 2030. Recent events are causing people to invest in the comfort and ambiance of their homes.
Shut off the water leading to the house, not just the shut-off valves under the sink. Also, keep in mind that removing the old faucet can be tricky.
Working in small spaces can be a challenge. You will want to take all appropriate measurements both under the sink and on the faucet mounting holes in the sink basin.
You can use these same principles when installing a faucet for a bathroom project. Select a water-saving model and account for the style preferences.
Some expert tips for installing a kitchen faucet include making a list of all supplies you will need and ensuring you get them all before you begin.
5 Things to Know Before Installing a Kitchen Faucet
Before you begin, you will want to shut off the water that leads to the house. Don't simply shut off the water using the valves under the sink.
Once you have shut off the water to the house, you are ready to begin replacing your faucet with a new kitchen fixture. These tips will help ensure you do it correctly.
1. Removing the Old Faucet Can Be Tricky
Faucets can be tricky to remove, especially if any components have rusted. Be patient and make sure that you have all the tools you need for the job. You may have to cut off stubborn connections if you cannot remove them.
2. Know Your Kitchen Sink Configuration and All the Measurements
Before purchasing a new faucet, check the spacing on the sink. If there is a three-hole arrangement, determine the spacing by measuring from the center of the handle.
Standard spacing is generally four or eight inches. If you prefer a single-hole faucet and the sink has three holes, don't worry. A cover plate can hide the other holes, and most faucets come with one.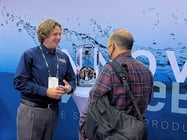 Experts also suggest measuring the space above the sink to know how much space you have for a spout. Some people want to include a pull-down faucet head, and you will want to ensure that it doesn't sit too high above the sink.
Sometimes, you may want to include a pre-rinse fitting with your faucet - although people usually install these in commercial settings. Make sure the kitchen sink configuration allows for this extra piece of hardware.
3. Understand Your Limitations
This includes your physical limitations and the limits of the space where you are working. Working under a sink in a confined space is challenging. Also, you may not be physically capable of managing this task by yourself. Enlist the help of others or hire a master plumber.
4. You Might Need a Pro for Wall-Mounted Faucets
Wall-mounted faucets are tricky to install. It means you will have to cut into the drywall. That can be beyond the skill set of most homeowners or even novice plumbers. You will have to consider your limitations on this one, too, and consider hiring a master plumber for a wall-mounted faucet installation.
5. Double Vs. Single Sink
Does the type of faucet matter when installing a fixture to a double or single sink basin? Yes and no. Whether you have a single or a double sink basin, the type of faucet you get doesn't matter as much as the number of holes in the sink.
However, you may want a fixture with a pull-down spout to ensure that it reaches both sink basins. There are a few other considerations to factor in, such as style and finish.

For instance, if you are installing a single basin, farmhouse-style copper-coated sink, you would not want a stainless-steel faucet finish. The same would be true if you were installing a double basin sink with the same copper finish.
Do the Same Rules Apply When Choosing a Bathroom Faucet?
Yes. You can use these same kitchen sink configuration principles to choose a bathroom sink faucet for your project.
You should also:
Opt for a water-saving model

Account for style preferences

Choose one that is durable

Select a finish that matches the decor
You may also want to opt for sensor features. Bring a modern and luxurious feel to your project with a touchless bathroom faucet.
Expert Tips for Installing a Faucet
A well-known master plumber, Joe Barnes, has a few tips for anyone planning to install a kitchen (or bathroom) faucet. They include:
Follow the instructions (but reach out to a pro to troubleshoot issues)

Make a list of what you will need and get it all beforehand

A basin wrench will make the job go more smoothly

Test shut-off valves before you begin (sometimes old ones will need repair)

Use plumber's putty versus silicone caulk

Replace the P-trap and supply lines

Use plenty of plumber's tape

Flush out sediment before using

Check for leaks
Install Your Next Faucet with Confidence
At Chicago Faucets, we know that installing a kitchen faucet can seem like a daunting chore. We want to make the process easier for our customers. We provide tips on installing a kitchen faucet and what you need to know before purchasing one for your home (or business).
Contact us today, and we can answer any questions you have so that you can install your next faucet confidently.