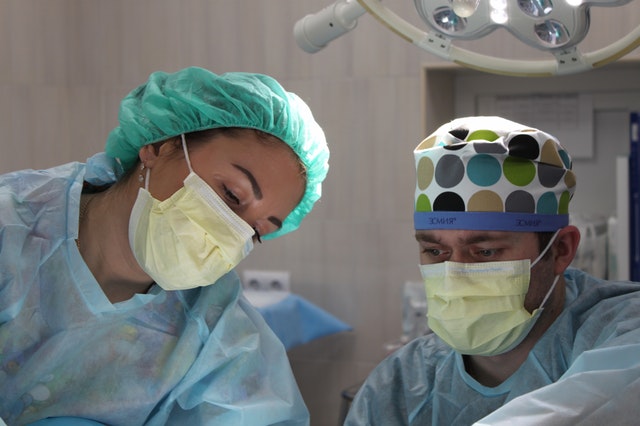 Hospital environmental services and infection preventionists can benefit from reduced risk using Chicago Faucets' auto-draining technology.
Infection rates are always a concern for hospital administration. Hospitals invest heavily in engineering and environmental solutions to reduce the risk of infection and waterborne pathogen presence. Yet, even in these environments, the risks continue to remain high, exposing patients to high-risk illness in what should be a safe environment.
The U.S. Centers for Disease Control and Prevention found 6,939 deaths occurred in 2017 related to water-transmitted pathogens. Of those, 91 percent were due to Legionella, NTM and Pseudomonas-related pneumonia. Emergency departments documented a total of 477,000 visits from such pathogens as well. Considering how prevalent they are, hospital engineers and administration need to implement solutions to minimizing these concerns at every turn.
Hospital Acquired Infections Are a Key Concern
While waterborne pathogens like Legionella pneumophila and others can be present at home or in hotel showers, those within hospitals are very concerning, especially to patients. However, as noted in another U.S. Centers for Disease Control and Prevention report, on any day of the year, 1 in 31 hospital patients will experience some type of infection related to their hospital stay. While not all of these relate specifically to waterborne illnesses, they are a component of the larger problem.
Water safety within the hospital setting is critical. Most patients never think twice about using a faucet to have a drink or washing their hands. For patients remaining long-term, hospital showers need to be considered as well.
These waterborne pathogens are a specifically troublesome concern for those patients who are immuno-compromised. Here, an increase in mortality is present.
What Can Hospitals Do to Limit Exposure and Risks?
Implementing change and technology may help hospitals reduce these risks. Though every situation is unique, a number of changes are occurring.
HAI Plan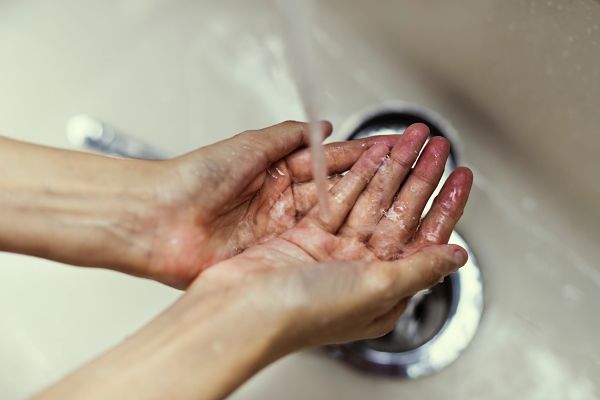 In 2009, the National Action Plan to Prevent Health-Care Associated Infections: Road Map to Elimination, was first put into place. This plan had the goal of reducing the number of Hospital Acquired Infections present in the U.S. There's little doubt that the plan helped.
In a hospital setting, the goals were to:
Enhance regulatory oversight of hospital-related infections
Raise awareness of risks through improved communication
Create payment incentives or disincentives for quality of care
Integrated information systems to community risks
Improve system operations for the minimization of spreading
Hands-on Solutions
Hospitals can implement a number of simple, but effective, ways of reducing these risks. For example, a study published in the U.S. National Library of Medicine found targeting key areas of concern for waterborne pathogens can help. It includes things like room humidifiers and fountains. It also recommends updates to plumbing systems including sinks and fixtures, to minimize the spread of Legionella.
The study found that hospital plumbing is a key concern for pathogen spreading. Any device, such as central venous catheters, run under tap water can expose individuals to unnecessary risks. Hand hygiene is also an important measure of transfer. By updating and modernizing healthcare building engineering, it may be possible to minimize some of these risks, including within the plumbing.
How Chicago Faucets' Solution Tackles the Shower
Chicago Faucets worked to tackle a lesser-known, but high-risk problem in hospital settings. The hospital shower is a continuous concern for various reasons. Imagine a situation in which a new mother gives birth and, the next day, showers in the hospital. Not only is she directly exposed to the risks of a waterborne pathogen, she may also put her child at risk.
The solution from Chicago Faucets is cutting-edge in its design. It is the first-ever auto-draining shower for use in hospitals and hotels. The company, which designs commercial faucets and other plumbing devices for the healthcare industry, as well as commercial and educational buildings, specifically focused on this high-risk area in the hospital setting.
How Does This System Work?
The auto-draining technology from Chicago Faucets is designed to reduce the presence of waterborne pathogens. Called the Auto-drain Shower System, it automatically drains standing water from the shower valve. As a result, there is no standing water to encourage the development of harmful waterborne pathogens, including Legionella.
The system drains the standing water column located between the showerhead and the shower valve. It allows stagnant water to drain away. It also drains the water column located between hand-held shower sprayers and the shower valve.
The system is easy to use and designed to work well in the hospital shower setting. It is possible to retrofit it onto an existing shower, reducing the overall costs associated with modifying the dozens of patient rooms with shower fixtures in any given hospital setting. There are three versions available to accommodate most types of hospital shower styles: fixed, hand-spray, and retrofit kit.
Consider the Easy Access to the Benefits
It's clear an ongoing risk of infection is present in the hotel shower. With the Auto-Drain Shower System, it is possible to properly remove the standing water that allows these pathogens to flourish, removing some of the threat to patients. As an effective and easy addition to a hospital shower system, it can be a sensible and highly desirable solution for hospital engineering and building staff to invest in to reduce infection numbers and improve patient outcomes.